Female Bulkhead Manufacturer in India
Monel Female Bulkhead Manufacturer, Inconel Female Bulkhead Supplier, Hastelloy Female Bulkhead Stockist, Duplex Steel Female Bulkhead Exporter, Super Duplex Steel Female Bulkhead Dealer, Titanium Female Bulkhead Trader, Bronze Female Bulkhead, Aluminium Bronze Female Bulkhead, Brass Female Bulkhead, Naval Brass Female Bulkhead Wholesaler, Gun Metal Female Bulkhead Manufacturer in Mumbai, India.
Top Female Bulkhead Ferrule Fittings Manufacturer, Female Bulkhead Instrumentation Ferrule Fittings, Female Bulkhead Compression Ferrule Fittings Exporter, Female Bulkhead Stockist, Female Bulkhead Tube Fittings, Female Bulkhead Compression Tube Fittings, Female Bulkhead Fittings Supplier, Stainless Steel Female Bulkhead Fittings Stockist, Female Bulkhead Compression Fittings, Female Bulkhead Pipe Fittings Exporter.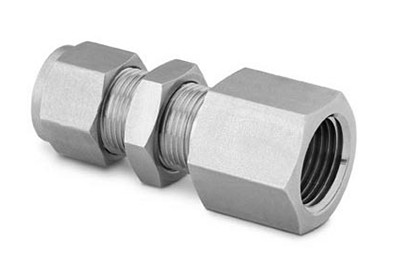 Sunflex Metal Industries are are extremely immersed in providing Female Bulkhead Fittings to our worldwide clientele. High-grade raw materials are used to manufacturer these Female Bulkhead ferrule fittings which are acquired from reliable vendors. We manufacture, supply and export a complete range of Female Bulkhead Tube Fittings acknowledged for consistent performance and low maintenance. The offered range of products finds applications in various steel and other industries across the globe. We give utmost importance towards the excellence of products and have adopted strict quality checking measures recommended by the industry.
Female Bulkhead is used to connect three pipes/tubes that are right-angled and forms the T section. There is one supply line and the other two are delivery lines have an inner thread which is used to form a connection between pipes/tubes and Female Bulkhead. These Compression fittings are designed according to International as well as Indian Standard such as ASTM, AISI, ASME, BS, IS, DIN, JIS, IBR, etc. Female Bulkhead Ferrule Fittings possesses excellent corrosion resistance, durable, leak-proof connections, easy to install and cost-effectiveness.
We offer Female Bulkhead fittings in various materials & grades like Monel, Inconel/Incoloy, Hastelloy, Duplex & Super Duplex Steel, Titanium, Bronze, Aluminium Bronze, Brass, Naval Brass, Gun Metal and many more at reasonable prices. The provided tube fittings are available in various standards as well as in customized dimensions as per the client's drawing and specifications. Get in touch with us today with your requirement.
UNS S32205 Female Bulkhead, UNS S2205 Female Bulkhead Tube Fittings, UNS S32760 Female Bulkhead Compression Fittings Stockholder, Inconel 600 Female Bulkhead, Monel 400/K500 Female Bulkhead Fittings, 1.4462 Female Bulkhead Dealers & Exporter in India.
Female Bulkhead Specifications
| | |
| --- | --- |
|  Size: | 1/16″ OD to 2″OD, 2mm OD to 50mm OD |
| Thread: | NPT, BSP, BSPT, UNF |
| Pressure Rating: | 6000PSI for Stainless Steel, 300/1000/3000PSI for Brass |
| Specifications: | ASTM A276 ASME SA 479 |
| Standards: | ASTM, ASME, DIN, NFA, JIS, IBR & other International Standards |
Female Bulkhead Fittings - Material & Grades
| | |
| --- | --- |
| High Nickel Alloys: | Monel 400, Monel K500, Inconel 600, Inconel 625, Incoloy 800, Incoloy 800HT Incoloy 825, Hastelloy C22, Hastelloy C276, Hastelloy C-4, |
| Duplex Steel: | UNS S32205, UNS S31803, F44, F45, F51, F53, F60, F61, Duplex Steel 1.4462 |
| Super Duplex Steel: | UNS S32760, UNS S32750 |
| Titanium: | Grade 1, Grade 2, Grade 5 |
| Other Materials: | Bronze, Aluminium Bronze, Naval Brass, Gun Metal |
Grades of Female Bulkhead
Applications & Industries where our Female Bulkhead are used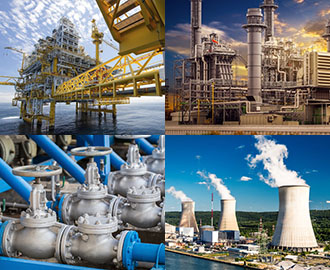 Sunflex Metal Industries is a recognized manufacturer & supplier of Female Bulkhead which is widely used in the following industries & applications:
Female Bulkhead are mainly used in Offshore Industries, Power Generation, Petrochemical Industry, Gas Processing, Pharmaceutical, Automobile Industry, Chemical Industry, Sea Water Equipment, Pulp and Paper Industry, Valves & Pumps, Piping System, Structural Steel Works, Agriculture Equipment, Nuclear Applications, etc.
Prominent Countries Where We Export Female Bulkhead
Exporting Female Bulkhead  to Singapore, Malaysia, Hongkong, Thailand, Indonesia, Taiwan. Other countries includes Australia, Afghanistan, Albania, Andorra, Austria, Bahrain, Bangladesh, Bhutan, Brunei, Belarus, Belgium, Bulgaria, Canada, Cambodia, China, Cyprus, Croatia, Czech Republic, Denmark, Estonia, Egypt, Finland, France, Germany, Greece, Georgia, Hungary, Iceland, Ireland, Italy,  Iran, Iraq, Israel, Japan, Jordan, Kazakhstan, Kuwait, Kyrgyzstan, Lebanon, Latvia, Latin America, Liechtenstein, Lithuania, Luxembourg, Mexico, Malta, Moldova, Monaco, Maldives, Mongolia, Myanmar (Burma), Nepal, North Korea, Netherlands, Norway, Oman, Poland, Portugal, Palestine, Philippines, Qatar, Russia, Romania, Russia, San Marino, Serbia and Montenegro, Slovakia, Slovenia, Spain, Sweden, Switzerland, Saudi Arabia,  South Korea, South Africa, Sri Lanka, Syria,  Tanzania, Tajikistan, Thailand, Turkey, Turkmenistan, Ukraine, United States, United Kingdom, United Arab Emirates (UAE), Uzbekistan, Vietnam, Yemen
Send your requirement today. We respond to all enquiries within 4-5 business hours. You can email us your requirement on sales@sunflexfittings.com
Request A Quote
Compression Fittings