Reducing Cross Buttweld Fitting Manufacturer in India
Monel Reducing Cross, Inconel Reducing Cross Fittings, Hastelloy Reducing Crosss, Titanium Reducing Cross, Aluminium Reducing Cross Pipe Fittings Manufacturer & Exporter
Super Duplex Reducing Cross, ASME / ANSI B 16.9 Reducing Cross Buttweld Fittings, ASTM A403 SS Reducing Crosss, ANSI B16.28 Reducing Cross Pipe Fittings Suppliers & Dealers in India.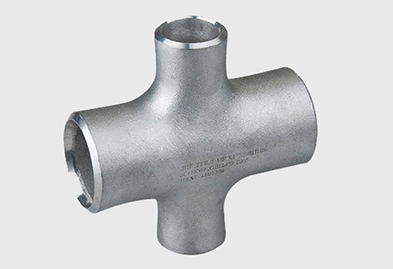 Sunflex Fittings is one of the best Metal Product Supplying and Manufacturing companies, providing high-quality Buttweld Reducing Cross pipe fitting manufacturers. A reducing buttweld cross pipe fitting is used to distribute the flow of a fluid in 3 different directions. One being the inlet and the other 3 pipe connections are outlets in different directions. It is in the shape of a "+". When the size of the branches is not equal or symmetrical then it is called a reducing cross pipe fitting. This type of fitting can be used when an equal distribution of fluid is not needed and the branch pipe sizes are not the same.
We stock Male Reducing Cross pipe fittings, Female Reducing Cross Pipe fittings for their varied uses. Our high standard ANSI B16.9 Reducing Cross Fittings, hydraulic Reducing Cross fittings and Forged Reducing Cross fittings are in high demand due to their consistent quality. They are preferred as they help a seamless flow of fluid. These Buttweld Reducing Cross Fittings ensure a smooth flow as there are no pockets or sharp edges which would otherwise reduce the pressure of the flow.
The ASME B16.9 Reducing Cross, Titanium Reducing Cross, Aluminium Reducing Cross and Hastelloy Reducing Cross pipe fittings are made with the highest quality raw materials. These are high heat resistant and durable products. All of our products are available in standard sizes and also are customisable. Get in touch with us today with your requirement.
Monel 400 / K500 Reducing Cross, Aluminium Reducing Cross Fittings, Hastelloy C22 / C276 Reducing Crosss, Duplex Steel S31803 Reducing Cross Pipe Fittings Dealer & Stockists.
Reducing Cross Cross Buttweld Fitting Specifications
| | |
| --- | --- |
| Size: | 1/8" NB TO 48" NB. |
| Dimensions: | ASME/ANSI B16.9, ASME B16.28, MSS-SP-43 |
| Thickness: | In Schedule 5s, 10s, 40s, 80s, 10, 20, 40, STD, 60, 80, XS, 100, 120, 140, 160, XXS |
| Types of Buttweld Fittings: | Monel Reducing Cross, Inconel Reducing Cross, Hastalloy Reducing Cross, Titanium Reducing Cross, Duplex Steel Reducing Cross, Super Duplex Reducing Cross, Brass Reducing Cross, Bronze Reducing Cross, Aluminium Reducing Cross, Naval Brass Reducing Cross, Gun Metal Reducing Cross etc. |
| Type: | Butt Weld (BW) / Welded / ERW / Fabricated |
| Specifications: | ASTM A403 / ASME SA403 |
| Standards: | ASTM, ASME, DIN, NFA, JIS, IBR & other International Standards |
Reducing Cross Cross Buttweld Fitting - Material & Grades
| | |
| --- | --- |
| High Nickel Alloys: | Monel 400, Monel K500, Inconel 600, Inconel 625, Incoloy 800, Incoloy 800HT Incoloy 825, Hastelloy C22, Hastelloy C276, Hastelloy C-4, |
| Duplex Steel: | UNS S32205, UNS S31803, F44, F45, F51, F53, F60, F61, Duplex Steel 1.4462 |
| Super Duplex Steel: | UNS S32760, UNS S32750 |
| Titanium: | Grade 1, Grade 2, Grade 5 |
| Other Materials: | Bronze, Aluminium Bronze, Naval Brass, Gun Metal |
Types of Reducing Cross Cross Buttweld Fitting
Reducing Cross Buttweld Fitting Dimensions
Applications & Industries where our Reducing Cross Buttweld Fittings are used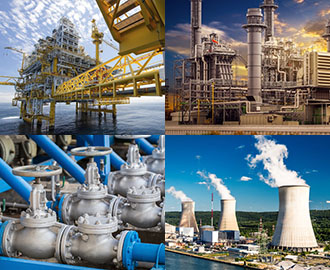 Sunflex Metal Industries is a recognized manufacturer & supplier of Reducing Cross Buttweld Fittings which is widely used in the following industries & applications:
Reducing Cross Buttweld Fittings are mainly used in Offshore Industries, Power Generation, Petrochemical Industry, Gas Processing, Pharmaceutical, Automobile Industry, Chemical Industry, Sea Water Equipment, Pulp and Paper Industry, Valves & Pumps, Piping System, Structural Steel Works, Agriculture Equipment, Nuclear Applications, etc.
Prominent Countries Where We Export Reducing Cross Buttweld Fittings
Exporting Reducing Cross Buttweld Fittings  to Singapore, Malaysia, Hongkong, Thailand, Indonesia, Taiwan. Other countries includes Australia, Afghanistan, Albania, Andorra, Austria, Bahrain, Bangladesh, Bhutan, Brunei, Belarus, Belgium, Bulgaria, Canada, Cambodia, China, Cyprus, Croatia, Czech Republic, Denmark, Estonia, Egypt, Finland, France, Germany, Greece, Georgia, Hungary, Iceland, Ireland, Italy,  Iran, Iraq, Israel, Japan, Jordan, Kazakhstan, Kuwait, Kyrgyzstan, Lebanon, Latvia, Latin America, Liechtenstein, Lithuania, Luxembourg, Mexico, Malta, Moldova, Monaco, Maldives, Mongolia, Myanmar (Burma), Nepal, North Korea, Netherlands, Norway, Oman, Poland, Portugal, Palestine, Philippines, Qatar, Russia, Romania, Russia, San Marino, Serbia and Montenegro, Slovakia, Slovenia, Spain, Sweden, Switzerland, Saudi Arabia,  South Korea, South Africa, Sri Lanka, Syria,  Tanzania, Tajikistan, Thailand, Turkey, Turkmenistan, Ukraine, United States, United Kingdom, United Arab Emirates (UAE), Uzbekistan, Vietnam, Yemen
Send your requirement today. We respond to all enquiries within 4-5 business hours. You can email us your requirement on sales@sunflexfittings.com
Request A Quote
Types of Buttweld Fittings
Buttweld Fittings Material