Threaded Boss Manufacturer in India
High Pressure Screwed Boss, Monel Threaded Boss, ANSI B16.11 Threaded Boss, Threaded Boss Leading Manufacturers, Threaded Boss Stockholders, Inconel Screwed Boss Supplier in Mumbai, India.
Screwed Boss in India, Duplex Threaded Boss Stockists, Titaniu Threaded Boss, Aluminium Screwed Boss Dealer, Brass Threaded Boss in India.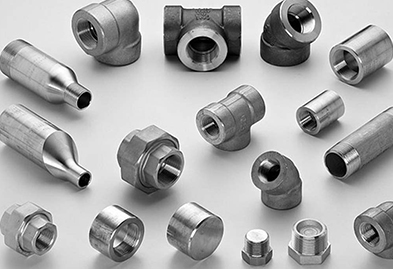 Sunflex Metal Industries is a professional manufacturer and global exporter specializing in manufacturing of Threaded Boss. In our well equipped plant we are fabricating these fitting under the internationally approved standards. In our inventory, these products are stocked in huge quantity in various standards, designations, specifications, and non-standard dimensions. Our offered range of products is widely used in different industrial sectors and demanding applications. Sunflex have the specialization to manufacture customized ASME B16.11 / BS3799 Threaded Boss as per customers' specifications. Durable, corrosion-resistant street elbows enable change of direction and angles of pipes. They are lead-free and feature a solid construction.
Boss system connectors should never be used with any type of connectors as leaks are likely. Under the high fluid systems, it is commonly used in the hydraulic system. A failure and leak in the piping arrangement are quite dangerous that could lead to severe damages. problem is eliminated because the threads do not seal the connection and thus, it can be rotated at least a full revolution before it gets tightened while maintaining proper mechanical joints.
They are used in plumbing applications that might include sewers, drainage, water supply, central vacuum systems, gas lines, compressed air, vents, and sump pump drains. The industrial applications are found in chemical, cryogenic plants, and more. Get in touch with us today with your requirement.
Hastelloy Threaded Boss, Threaded Boss at Best Price, Industrial Threaded Boss Distributors, Gun Metal Screwed Boss, Naval Brass Boss, Bronze Threaded Boss, Super Duplex Threaded Boss Manufacturer in India.
Threaded Boss Specifications
| | |
| --- | --- |
| Size: | 1/8" NB to 4" NB |
| Dimensions: | ASME 16.11, MSS SP-79, 83, 95, 97, BS 3799 |
| Class: | 2000 LBS, 3000 LBS, 6000 LBS, 9000 LBS |
| Types of Threaded Fittings: | Monel Threaded Boss, Inconel Threaded Boss, Hastelloy Threaded Boss, Duplex & Super Duplex Boss, Titanium Threaded Boss, Bronze Threaded Boss, Aluminium Threaded Boss, Brass Threaded Boss, Naval & Gun Metal Threaded Boss etc. |
| Type: | Threaded Elbow |
| Specifications: | ASTM A182 & ASME SA182 |
| Standards: | ASTM, ASME, DIN, NFA, JIS, IBR & other International Standards |
Threaded Boss Fittings - Material & Grades
| | |
| --- | --- |
| High Nickel Alloys: | Monel 400, Monel K500, Inconel 600, Inconel 625, Incoloy 800, Incoloy 800HT Incoloy 825, Hastelloy C22, Hastelloy C276, Hastelloy C-4, |
| Duplex Steel: | UNS S32205, UNS S31803, F44, F45, F51, F53, F60, F61, Duplex Steel 1.4462 |
| Super Duplex Steel: | UNS S32760, UNS S32750 |
| Titanium: | Grade 1, Grade 2, Grade 5 |
| Other Materials: | Bronze, Aluminium Bronze, Naval Brass, Gun Metal |
Types of Threaded Boss
Threaded Boss Other Grades
Applications & Industries where our Threaded Boss are used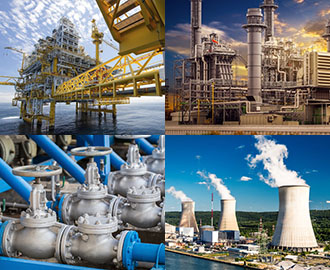 Sunflex Metal Industries is a recognized manufacturer & supplier of pipe Threaded Boss which is widely used in the following industries & applications:
Threaded Boss are mainly used in Offshore Industries, Power Generation, Petrochemical Industry, Gas Processing, Pharmaceutical, Automobile Industry, Chemical Industry, Sea Water Equipment, Pulp and Paper Industry, Valves & Pumps, Piping System, Structural Steel Works, Agriculture Equipment, Nuclear Applications, etc.
Prominent Countries Where We Export Threaded Boss
Exporting Threaded Boss  to Singapore, Malaysia, Hongkong, Thailand, Indonesia, Taiwan. Other countries includes Australia, Afghanistan, Albania, Andorra, Austria, Bahrain, Bangladesh, Bhutan, Brunei, Belarus, Belgium, Bulgaria, Canada, Cambodia, China, Cyprus, Croatia, Czech Republic, Denmark, Estonia, Egypt, Finland, France, Germany, Greece, Georgia, Hungary, Iceland, Ireland, Italy,  Iran, Iraq, Israel, Japan, Jordan, Kazakhstan, Kuwait, Kyrgyzstan, Lebanon, Latvia, Latin America, Liechtenstein, Lithuania, Luxembourg, Mexico, Malta, Moldova, Monaco, Maldives, Mongolia, Myanmar (Burma), Nepal, North Korea, Netherlands, Norway, Oman, Poland, Portugal, Palestine, Philippines, Qatar, Russia, Romania, Russia, San Marino, Serbia and Montenegro, Slovakia, Slovenia, Spain, Sweden, Switzerland, Saudi Arabia,  South Korea, South Africa, Sri Lanka, Syria,  Tanzania, Tajikistan, Thailand, Turkey, Turkmenistan, Ukraine, United States, United Kingdom, United Arab Emirates (UAE), Uzbekistan, Vietnam, Yemen
Send your requirement today. We respond to all enquiries within 4-5 business hours. You can email us your requirement on sales@sunflexfittings.com
Request A Quote
Threaded Fitting Types
Threaded Fitting Material