Threaded Bushing Manufacturer in India
ANSI B16.11 Threaded Bushing Fittings, Threaded Reducer Bushing, Forged Screwed Bushing, Forged Threaded Bushing, BS 3799 Screwed Forged Bushing, External Threaded Bushing, Monel Bushing Manufacturer & Supplier in Mumbai, India.
Inconel Threaded Bushing, NPT Threaded Hex Bushing, Hastelloy Threaded Bushing, Titanium Threaded Bushing, Threaded Forged Bushing, ASME B16.11 Screwed Bushing Threaded, Brass Screwed Bushing, Alloy 20 Threaded Bushing in India.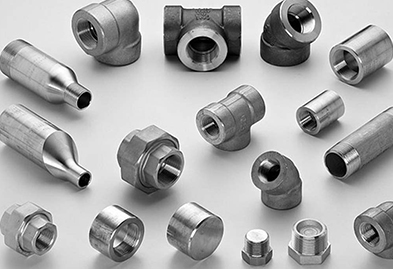 Sunflex Metal Industries is one of the leading and most prominent manufacturer, supplier and exporter of Threaded Bushing for a wide variety of industrial applications. Our Forged Threaded Bushing is manufactured and designed by a highly skilled professional by using standard raw materials. It also offers excellent features like easy installation, robust construction, highly durable, industry proven designs and portability to our valued patrons at a nominal price. It includes commercial, heavy duty and plain spherical bushings. Available in various sizes with metal inserts liners and single fractured races.
Bushing system connectors should never be used with any type of connectors as leaks are likely. Under the high fluid systems, it is commonly used in the hydraulic system. A failure and leak in the piping arrangement are quite dangerous that could lead to severe damages. problem is eliminated because the threads do not seal the connection and thus, it can be rotated at least a full revolution before it gets tightened while maintaining proper mechanical joints.
They are used in plumbing applications that might include sewers, drainage, water supply, central vacuum systems, gas lines, compressed air, vents, and sump pump drains. The industrial applications are found in chemical, cryogenic plants, and more. Get in touch with us today with your requirement.
Duplex Steel Threaded Bushings, Aluminium Threaded Bushing, Gun Metal Bushing, MSS SP-79 / MSS SP-83 Inconel Screwed Bushing, Naval Brass Threaded Bushing Traders in India.
Threaded Boss Specifications
| | |
| --- | --- |
| Size: | 1/8" NB to 4" NB |
| Dimensions: | ASME 16.11, MSS SP-79, 83, 95, 97, BS 3799 |
| Class: | 2000 LBS, 3000 LBS, 6000 LBS, 9000 LBS |
| Types of Threaded Fittings: | Monel Threaded Street Bushing, Inconel Threaded Street Bushing, Hastelloy Threaded Street Bushing, Duplex & Super Duplex Street Bushing, Titanium Threaded Street Bushing, Bronze Threaded Bushing, Aluminium Threaded Bushing, Brass Threaded Bushing, Naval & Gun Metal Threaded Bushing etc. |
| Type: | Threaded Bushing |
| Specifications: | ASTM A182 & ASME SA182 |
| Standards: | ASTM, ASME, DIN, NFA, JIS, IBR & other International Standards |
Threaded Bushing Fittings - Material & Grades
| | |
| --- | --- |
| High Nickel Alloys: | Monel 400, Monel K500, Inconel 600, Inconel 625, Incoloy 800, Incoloy 800HT Incoloy 825, Hastelloy C22, Hastelloy C276, Hastelloy C-4, |
| Duplex Steel: | UNS S32205, UNS S31803, F44, F45, F51, F53, F60, F61, Duplex Steel 1.4462 |
| Super Duplex Steel: | UNS S32760, UNS S32750 |
| Titanium: | Grade 1, Grade 2, Grade 5 |
| Other Materials: | Bronze, Aluminium Bronze, Naval Brass, Gun Metal |
Types of Threaded Bushing
Threaded Bushing Other Grades
Applications & Industries where our Threaded Bushing are used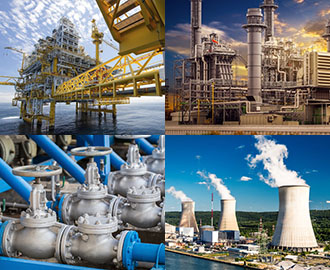 Sunflex Metal Industries is a recognized manufacturer & supplier of pipe Threaded Bushing which is widely used in the following industries & applications:
Threaded Bushing are mainly used in Offshore Industries, Power Generation, Petrochemical Industry, Gas Processing, Pharmaceutical, Automobile Industry, Chemical Industry, Sea Water Equipment, Pulp and Paper Industry, Valves & Pumps, Piping System, Structural Steel Works, Agriculture Equipment, Nuclear Applications, etc.
Prominent Countries Where We Export Threaded Bushing
Exporting Threaded Bushing  to Singapore, Malaysia, Hongkong, Thailand, Indonesia, Taiwan. Other countries includes Australia, Afghanistan, Albania, Andorra, Austria, Bahrain, Bangladesh, Bhutan, Brunei, Belarus, Belgium, Bulgaria, Canada, Cambodia, China, Cyprus, Croatia, Czech Republic, Denmark, Estonia, Egypt, Finland, France, Germany, Greece, Georgia, Hungary, Iceland, Ireland, Italy,  Iran, Iraq, Israel, Japan, Jordan, Kazakhstan, Kuwait, Kyrgyzstan, Lebanon, Latvia, Latin America, Liechtenstein, Lithuania, Luxembourg, Mexico, Malta, Moldova, Monaco, Maldives, Mongolia, Myanmar (Burma), Nepal, North Korea, Netherlands, Norway, Oman, Poland, Portugal, Palestine, Philippines, Qatar, Russia, Romania, Russia, San Marino, Serbia and Montenegro, Slovakia, Slovenia, Spain, Sweden, Switzerland, Saudi Arabia,  South Korea, South Africa, Sri Lanka, Syria,  Tanzania, Tajikistan, Thailand, Turkey, Turkmenistan, Ukraine, United States, United Kingdom, United Arab Emirates (UAE), Uzbekistan, Vietnam, Yemen
Send your requirement today. We respond to all enquiries within 4-5 business hours. You can email us your requirement on sales@sunflexfittings.com
Request A Quote
Threaded Fitting Types
Threaded Fitting Material