Threaded Tee Manufacturer in India
ASME B16.11 Threaded Pipe Tee Fittings Supplier, Threaded Equal Tee, Screwed Unequal Tee, Forged Threaded Pipe Tee, Hastelloy Threaded Tee Exporter, Titanium Threaded Tee Pipe Fittings Manufacturer in India
Monel Threaded Tee, Inconel Threaded Tee, Aluminium Threaded Tee Fittings, Threaded Forged Reducing Tee, Brass Screwed Tees, Duplex Steel Threaded Tee Stockholder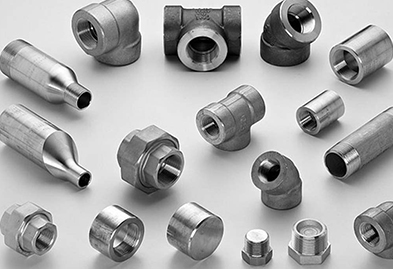 Sunflex Metal Industries is leading on the top for being the best manufacturer, supplier, and exporter of the ranges of Threaded Tee. We as are holding the very good years of working experience in the same zone since longer time is thus able to provide the qualitative ranges of the tee to the buyers like in different outer diameter, types, production-grade, wall thickness, etc. we are engaged in offering high durable, corrosion resistant ASME B16.11 Threaded Tee Fittings to our client's at most competitive prices. We offer our clients forged threaded tee fittings that are made from high-quality compound to ensure long life. It comes in two types – Threaded Equal Tee and Threaded Unequal Tee that has a T-shaped with two open outlets on it.
Tee in piping is the device that is used for the collection or distribution of the fluid or liquid from the run pipe. It is the short piece of pipe with a 90-degree branch at the center. Two types of tees are there that are used in piping that is reducing or unequal tee and straight or equal tee. Also, our offered range of Screwed Tee Pipe Fittings are available in different sizes, specifications, wall thickness and material grades like Duplex Steel, Super Duplex Steel, Monel Alloy, Inconel, Hastelloy and many more.
They are used in plumbing applications that might include sewers, drainage, water supply, central vacuum systems, gas lines, compressed air, vents, and sump pump drains. The industrial applications are found in chemical, cryogenic plants, and more. Get in touch with us today with your requirement.
Duplex Steel Threaded Tee, Aluminium Threaded Tee, Hastelloy Forged Tee, MSS SP-79 / MSS SP-83 Inconel Screwed Tee, Naval Brass Threaded Tee Pipe Fittings Traders in India.
Threaded Tee Specifications
| | |
| --- | --- |
| Size: | 1/8" NB to 4" NB |
| Dimensions: | ASME 16.11, MSS SP-79, 83, 95, 97, BS 3799 |
| Class: | 2000 LBS, 3000 LBS, 6000 LBS, 9000 LBS |
| Types of Threaded Fittings: | Monel Threaded Tee, Inconel Threaded Tee, Hastelloy Threaded Tee, Duplex & Super Duplex Tee, Titanium Threaded Tee, Bronze Threaded Tee, Aluminium Threaded Tee, Brass Threaded Tee, Naval & Gun Metal Threaded Tee etc. |
| Type: | Threaded Fitting Tee, Threaded Equal Tee, Threaded Unequal Tee |
| Specifications: | ASTM A182 & ASME SA182 |
| Standards: | ASTM, ASME, DIN, NFA, JIS, IBR & other International Standards |
Threaded Tee Fittings - Material & Grades
| | |
| --- | --- |
| High Nickel Alloys: | Monel 400, Monel K500, Inconel 600, Inconel 625, Incoloy 800, Incoloy 800HT Incoloy 825, Hastelloy C22, Hastelloy C276, Hastelloy C-4, |
| Duplex Steel: | UNS S32205, UNS S31803, F44, F45, F51, F53, F60, F61, Duplex Steel 1.4462 |
| Super Duplex Steel: | UNS S32760, UNS S32750 |
| Titanium: | Grade 1, Grade 2, Grade 5 |
| Other Materials: | Bronze, Aluminium Bronze, Naval Brass, Gun Metal |
Types of Threaded Tee
Threaded Tee Other Grades
Applications & Industries where our Threaded Tee are used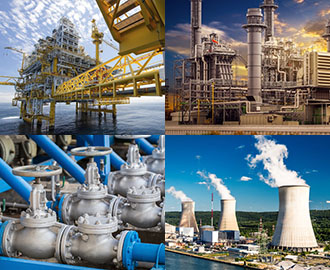 Sunflex Metal Industries is a recognized manufacturer & supplier of pipe Threaded Tee which is widely used in the following industries & applications:
Threaded Tee are mainly used in Offshore Industries, Power Generation, Petrochemical Industry, Gas Processing, Pharmaceutical, Automobile Industry, Chemical Industry, Sea Water Equipment, Pulp and Paper Industry, Valves & Pumps, Piping System, Structural Steel Works, Agriculture Equipment, Nuclear Applications, etc.
Prominent Countries Where We Export Threaded Tee
Exporting Threaded Tee  to Singapore, Malaysia, Hongkong, Thailand, Indonesia, Taiwan. Other countries includes Australia, Afghanistan, Albania, Andorra, Austria, Bahrain, Bangladesh, Bhutan, Brunei, Belarus, Belgium, Bulgaria, Canada, Cambodia, China, Cyprus, Croatia, Czech Republic, Denmark, Estonia, Egypt, Finland, France, Germany, Greece, Georgia, Hungary, Iceland, Ireland, Italy,  Iran, Iraq, Israel, Japan, Jordan, Kazakhstan, Kuwait, Kyrgyzstan, Lebanon, Latvia, Latin America, Liechtenstein, Lithuania, Luxembourg, Mexico, Malta, Moldova, Monaco, Maldives, Mongolia, Myanmar (Burma), Nepal, North Korea, Netherlands, Norway, Oman, Poland, Portugal, Palestine, Philippines, Qatar, Russia, Romania, Russia, San Marino, Serbia and Montenegro, Slovakia, Slovenia, Spain, Sweden, Switzerland, Saudi Arabia,  South Korea, South Africa, Sri Lanka, Syria,  Tanzania, Tajikistan, Thailand, Turkey, Turkmenistan, Ukraine, United States, United Kingdom, United Arab Emirates (UAE), Uzbekistan, Vietnam, Yemen
Send your requirement today. We respond to all enquiries within 4-5 business hours. You can email us your requirement on sales@sunflexfittings.com
Request A Quote
Threaded Fitting Types
Threaded Fitting Material